Vikings never sat still for too long. They had to sail and explore and conquer. It's what they did. It's a life I understand.

I first arrived in Cleveland in the Fall of 2003 as an ambitious MBA ready to change the world. I came here up the Great Lakes. The Lake Erie shore is my third, specifically, after Lake Michigan (Chicago) and Lake Ontario (Rochester, NY). It's been one heck of an adventure, meeting some of the coolest people, traveling to some of the globe's most beautiful places and doing some unbelievable things. And, of course, attending as many Cavs games as budgets would allow for.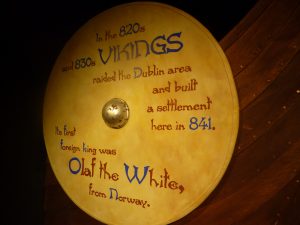 Then, nearly 2 years ago I learned the news that changed everything: I was going to be a Mom. Parenthood, in the most ideal circumstance, along with its many joys will also test your last nerve. Single parenthood and primary providership will do so exponentially.
For those who stuck around and have been part of our lives and support system for the past 2 years, helping us in your endlessly generous ways, my son and I are grateful beyond any words this writer can muster.

After the spectrum of extremes of the past two years, thinking about what would be best for both my son and for myself, we've made the big decision to move back to Chicago, where we have family, childhood friends and a new generation of kids that, collectively, will offer us the most nurturing and loving environment. We'll be moving at the end of May.
Friends who have known our plans and kept the news private – thank you. Our ever evolving human lives are not celebrity gossip.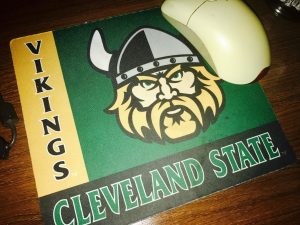 Cleveland DNA will always be inside me and after teaching 1001 business students I'd like to humbly think that I've made an impact in this city, where I truly found my voice.
From growing up as a Niles North Viking, to teaching CSU Vikings to that fateful visit to Dublinia, the Viking Museum in Dublin, Ireland, and to having a kid who is part Viking, there's definitely a theme here. Vikings explored new lands, then returned home only to go explore again. We're just following the legacy.
Excited about our new adventure and to introducing D to all his Chicago-based relatives, deep-dish pizza, Skokie and the Cubs.
But don't worry, Cleveland, Vikings are nothing if not loyal. The Kid and I? We'll always remain Cavs fans.
Hyvää matkaa!
All photos: a. sukhoy