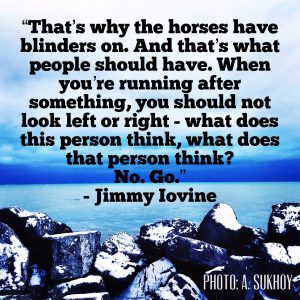 While earning my M.B.A. at the Simon Business School, my favorite professor, Larry Matteson, once told us that Marketing is "rising above the clutter of your competition." This simple but visceral definition has stayed with me ever since. It also drives the Creative Cadence vision.
Incorporating leadership lessons from strategic roles in Corporate America,  Entrepreneurship and Teaching, Creative Cadence offers a variety of result-driven Consultation and Coaching services for today's evolving market.
We begin our collaborative process by asking, "What is your desired outcome of our work together?" Once that's established, we sharpen the marketing lens, assess what will best help each initiative achieve its goal and, ultimately, rise above above the clutter of your competition.
NEW! LEADERSHIP CAREER COACHING SERVICE
Part 1 – The Gaps
Review your Resume and LinkedIn, not for any edits but for the current "moment in time" professional path. Find pockets of opportunity for professional growth, signalling next level for leaders in this career stage, adding credential muscle.
Part 2 – The Opportunity Cost
Review patterns of industry forerunners of past and present and assess how you align vs. these self-made men and women. Discover what can be a behavioral or attitudinal change that aligns with the traits of legacy-leaving disrupters.
Part 3 – The Work
Commit to individual coaching sessions, scheduling regular and disciplined communication where, based on the results of Parts 1 and 2 above, we work together to help you achieve your desired leadership goals.
Unlike many of the other leadership programs out there, this one is personal and tailored specifically to you. It's collaborative and intense.
To help you get started and think about if now is the right time to begin the Leadership Coaching, click on this link to an article I wrote that was published in Cool Cleveland- "Career ToolBox #52: The Price of Leadership." It gives you a glimpse into some of these leadership patterns and what they mean.
ADDITIONAL CAREER COACHING SERVICES
Personal Branding
Resume Makeover
LinkedIn Profile
Interview Preparation & Feedback
Executive Biography
Assessment Tools
Social Media Plans