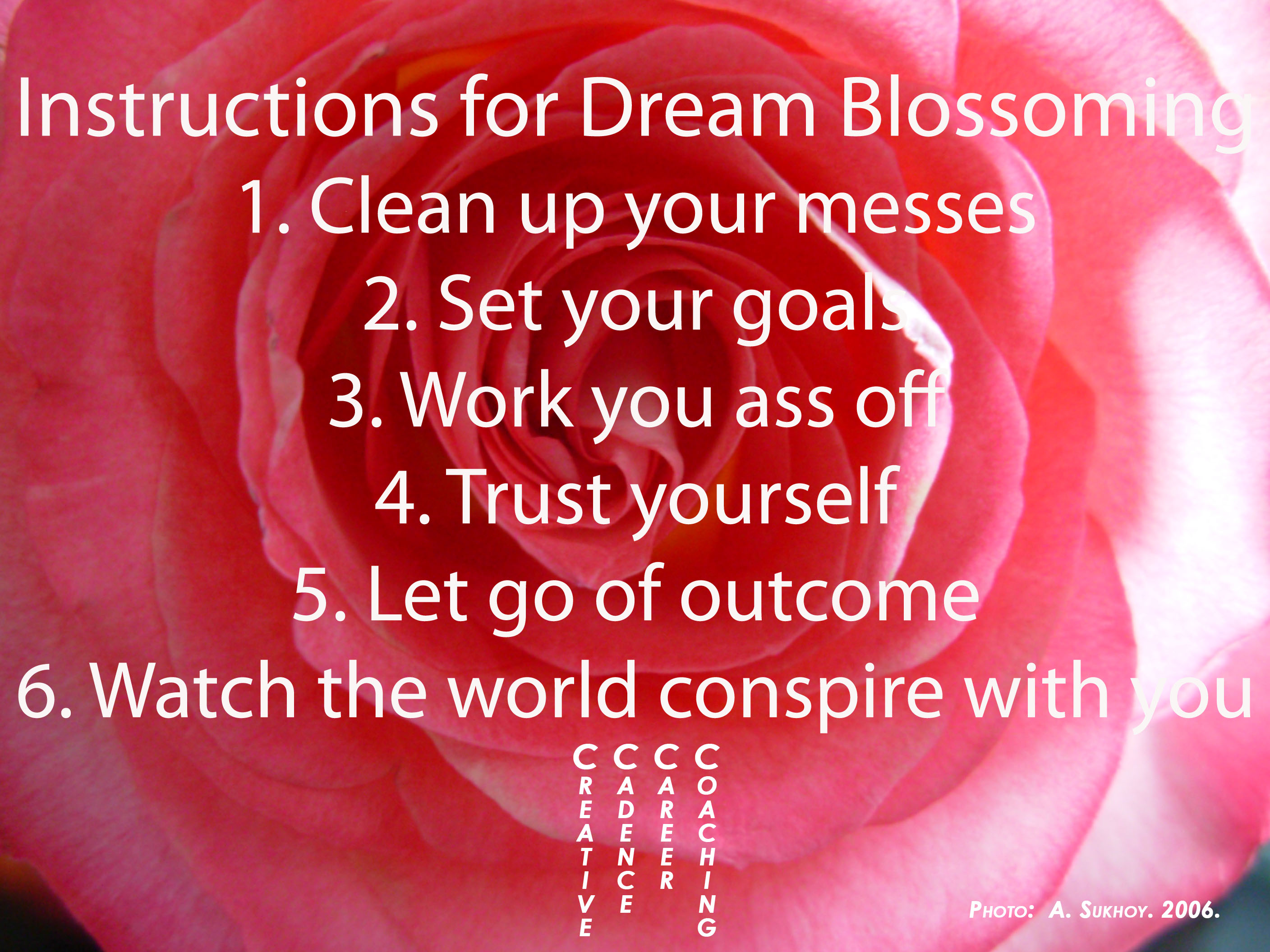 This year, Rosh Hashana arrived early. As in Labor Day week early.
Transitioning from the end of Summer to the Jewish New Year within two days requires swift adjustment. One moment you're sunbathing and the next you're reflecting on everything good and bad that happened over the past eleven months.
Taking stock of one's life and acknowledging the contributions as well as the mistakes made isn't necessarily an easy task. Not if you want to be honest about things, about people and about yourself.
Getting honest with myself is something I take great care in but sometimes illusion – brought about by ego, inner child or inner judge – masks irrational decisions with some sort of reward advertising. And, sometimes it takes months or even years to fully feel the impact of those errors – those miscalculations – and recognize what motivated those decisions.
I arrived in Cleveland between Rosh Hashana and Yom Kippur ten years ago. Five years later, just a few weeks in advance of the High Holidays, I bought a house. Five years since, this week, that house is finally out of my name and out of my life. The people closest to me know all what went down while under that roof and all I can say now, looking back, is that I am grateful to be out and to be alive.
Getting out of that house and a life that no longer made any sense meant making tough choices. Those decisions began late Fall in 2011 and continued for the next year and a half. The amount of purging I had to do – including the house, lots of good furniture, the wrong man, a local employer, former friends and over 20 pounds – have been a difficult yet worthwhile task. Life is nothing but an ongoing journey of gains and losses.
Today life is healthy – in every single way. None of it was about luck. Or charm. Or circumstance.
It was about hard fucking work. And laser focus.
I spent the first six months of 2013 – almost every single weekend – alone, writing or watching movies. I walked to the gym – even in the snow – at least three times a week, and sweated, massively. I turned down invitations from people who, by this point, had little interest in my life. And I had a crystal clear decision tree about what and who was allowed in my life and who no longer was.
This past July and August, the two months between semesters, I helped more clients than in any other summer, dedicating lots of late hours to their career advancement. I didn't take any summer vacations. Or even extended weekend breaks. I just kept working and working out and then working some more. And when I wasn't working or working out, I was writing.
Let me tell you, it was all well worth it.
A new group of people – one by one – showed up in my life and are there, in my corner, helping me achieve my goals, or, even better, offer their kindness, their friendship and their love. The people who stood by me over the past five years are still with me. As I am there for them.
To be clear, none of this means that life has been easy breezy or that there haven't been challenging moments, challenging situations or challenging people. Demanding decisions constantly tap my shoulder, asking me to choose truth over ego and sometimes the ego really wants to play.  But the last time the ego got too much center court, it crashed me hard – and repetitively – and sucked everything out of me, like an insatiable life leech.
Today, on this Shabbat, on this Rosh Hashana, on this week when we wrapped up Summer and when the house is no longer in my name, and the week that marks my ten years in Cleveland (at least from a Jewish calender) more decisions need to be made. Life never stands still.
What I know for sure is that what was no longer makes sense for what is. What I also know is that it's the first time in years I've felt this free and this good and this clear. And it's an amazing feeling that I wouldn't trade for the world.
Truly anything and anyone is possible. I walked thru hell and back to make it so.
Change is coming. Change is here. Change is now.
And not a minute too soon.