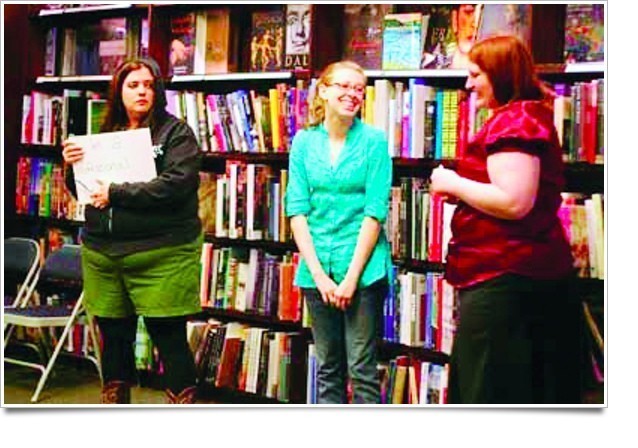 Sat 3/30 @ 2pm
International Celebration Makes Its Local Debut
Women have a voice in Cleveland. Whether as entrepreneurial visionaries or as empowered students, as corporate leaders or as creative innovators, the female force of this region continues to persevere in vast arenas.
Yet the people making a long-term viable impact in the arts — as in being the key decision-makers who drive whose work gets published or performed and who can deliver the cash to make these projects viable and even determine what audiences will appreciate these productions — are mostly men. There's a reason why Kathryn Bigelow is, to date, the only woman to have ever won a Best Director Oscar. It's not a category the Academy is comfortable to recognize women in; directing is about control.
WomenArts is trying to change that. The organization's mission is "a worldwide community of artists and allies that works for empowerment, opportunity, and visibility for women artists." One of WomenArts' initiatives is SWAN Day. Founded five years ago, SWAN Day is "an international holiday designed to showcase the power and diversity of women's creativity."
Celebrated all over the world, on Sat 3/30, SWAN Day Makes its Cleveland debut. A migration of local and national women playwrights will perform their original works on local two stages: the Convergence-Continuum and the Ensemble Theatre. "Ticket revenues and fundraising proceeds will directly support the artists and the theaters hosting the celebrations, and will seed future years' celebrations of the holiday."
So go support these creative souls. And give these powerful voices the audience they so well deserve. Because the arts belong to all of us.
SWAN Day CLE 2013
Saturday March 30
2PM Matinee, Convergence-Continuum
8PM Evening, Ensemble Theatre
Additional info can be found at http://Users/SVoloshin/Dropbox/MAMP/creativecadence.facebook.com/events/453514714709416 and http://network.womenarts.org
Reprinted with permission and gratitude from CoolCleveland.com.