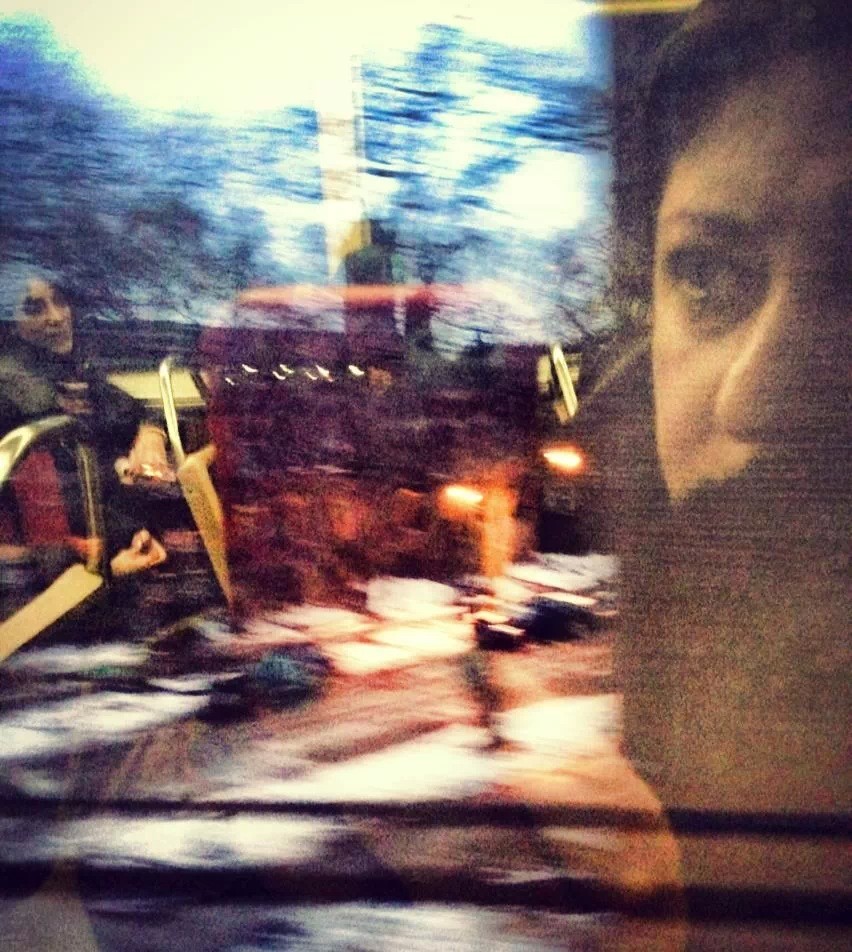 Since first arriving in Chicago exactly two weeks ago today, the schedule has been a whirlwind: an intense, fun and loving combination of family, friends and food. This is, after all, the city where I spent my youth, went to college and built some roots.
Not having lived here since 2001 has also guaranteed a certain emotional distance. It's not that I love the people here any less. Rather it's that they've proceeded with life on one path, I on the other and with each consecutive month and year the gap between these paths has widened. As result, some people still get and respect my life choices and some have been quite vocal otherwise. I find the latter group interesting as those with the most judgement have also been the ones who have been least involved in my exploration, yet demand that I live to their standard.
As Thomas Wolfe wrote, "You can't go home again."
Simultaneously, all that angst of conflicting values has been completely offset and superseded by all the love from warm, smiling, hugging faces. By the home cooking that smells and tastes delicious, especially against the cold air that brings me to different front steps and open doors. By the long laughter that comes only with people who have known you a lifetime and where there's a reference shorthand – we all just get there and understand each other in ways that have their roots in the '80s and '90s and, sometimes, even the '70s.
I
'm enjoying my stay here and grateful for my Sis's and her fiance's hospitality. And that they're located in the middle of everything, including public transportation. Now that the car lease has expired and the car has been turned in, I'm back to riding the el and even taking the Pace buses. It's a great ride each time, people watching, staring out the window and even snapping photos of fascinating characters on my iPhone. I used to ride the el every day – home/school/work/repeat – and back then I had my Sony Walkman and my books to keep me company. Today most of the passengers have their heads bent, their necks strained from investigating whatever it is that come thru on their smart phones. I've also become guilty of this.
Earlier this week, I took the Purple Line directly into the city, getting off at Belmont and Sheffield. The 77 bus wasn't in sight, so in the brisk, winter air, I walked east, reflecting and recalling this daily commute from over a decade ago. Passing Clark and Halsted then getting to Broadway, I couldn't help but smile, as of all the neighborhoods Chicago offers, this was always my favorite. This is where I was happiest. This is where I felt most free. This is also from where I eventually left Chicago from just two weeks prior to 9/11.
As I approached Belmont and Broadway, I turned right, crossed a few blocks and arrived at the desired destination: The Bagel. Sure, there's one in Old Orchard, in Skokie, Illinois, ie The Center of the Universe, but the Lakeview Bagel has a very special place in my heart. And the friend I was meeting there even more so.
Bryan Ceja and I first met in 1997, when I started at Rand McNally. He'd already been with the company for several years and not only did we bond over our love of Old Hollywood, but, just a couple of years later, I'd moved into his building. And, so, by working together, living at the same address and taking the train and bus together daily, we'd formed a very special understanding. If his cat needed feeding, I'd take care of it. If I needed something, Bryan would help. We both had keys to each other's apartments and sometimes would even hang out on weekends. We shared the same trainer. We'd cook dinner and invite the other over to break bread, or, in Bryan's case, tortillas. We were both single for all of 2000 – and most of my then married and moved to the suburbs friends found driving into the city a hassle. But neither Bryan nor I ever felt alone. We had each other.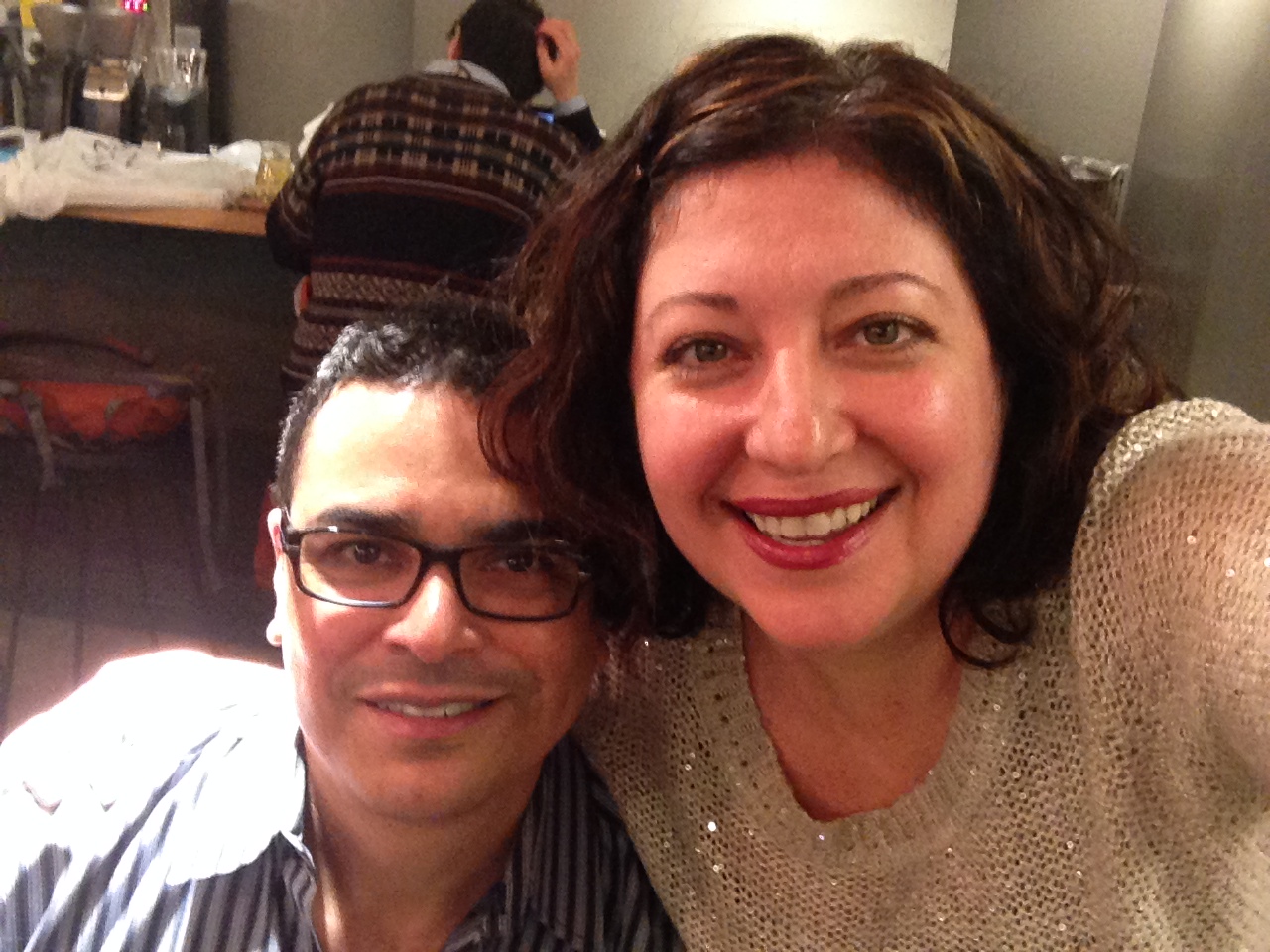 Fast forward to 2014, and we're still great friends. And thanks to Facebook, we continue to correspond, on so many issues, including economics, politics and the decline of Western Civilization. While our ethnicity is different, we swear we were both raised by the same Grandmother. And perhaps my DNA test will confirm this.
So when I entered The Bagel on Broadway and saw him, it was like some odd time-machine. Of course, neither of us has aged in the last 12 years. And as the familiar restaurant owner welcomed us to the establishment and sitting us down in one of the booths, it truly felt like nothing in the past decade has changed.
We talked about a lot of things that night and life has certainly not been easy for either of us. But it has been good. And each day it gets a little better. And as he finished his burger and I my gefilte fish and potato pancake, I suggested we walk over to Intelligentsia, the coffee shop that was around back then, back in the day. We did and while there, our real conversation began – about our dreams, our goals, our plans, our visions. About our struggles as well as our truths. Because the people who are your real friends and who are in your corner have zero judgement about your successes or failures; they just want you to be happy and healthy.
Bryan and I covered a lot of topics that evening and these kinds of intimate exchanges are what I miss most about the people of Chicago.
And, yet, beyond these exchanges, the very energy in this town doesn't work for me. With exception of a couple of nights after total exhaustion, I haven't slept well since arriving here. This is no longer my city. This is no longer my home. My heart loves the people here, but my heart isn't happy here. It's nothing personal. It just is.
I'm grateful that I had this night in Lakeview, the one neighborhood where I lived in truth – sans car in a studio apartment that was in the middle of everything, accessible to everywhere and within a short walk to the lake. I'm grateful that I get to spend a month in Chicago, having quality time with the people I love. I'm grateful that Bryan and I had our private meeting, reconnecting in person and confirming that, common ancestry or not, we're bonded for life.
Perhaps you really can't go home. But Lakeview will always feel like one.